A-dec 500 Pro Dental Chair
A-dec 500 Pro Dental Chair
A-dec 500 Pro: Experience a new level of connection
Work smarter, not harder
The future of dentistry is here, thanks to the A-dec 500 Pro. Featuring A-dec+ technology, this delivery system offers connectivity, accessibility, and flexibility that will change the way you work.
Experience connectivity
With seamless in-operatory control, this chair and its system connect with our A-dec+ updateable software platform to promote the successful evolution of your practice.
Intuitive, responsive technology keeps your practice up to date.
Optimal access leaves patients at ease while placing essentials comfortably within reach.
Flexible integration allows for future upgrades and versatile configurations.
Gentle, supportive care balances functionality with comfort to elevate the patient experience.
Take a look at the A-dec 500 Pro Product Brochure
Request a quote for this product
New thinking, new possibilities
With A-dec+, an updatable software platform, the A-dec 500 Pro delivery gives you the digital foundation for whatever lies ahead.
It's a new level of connection.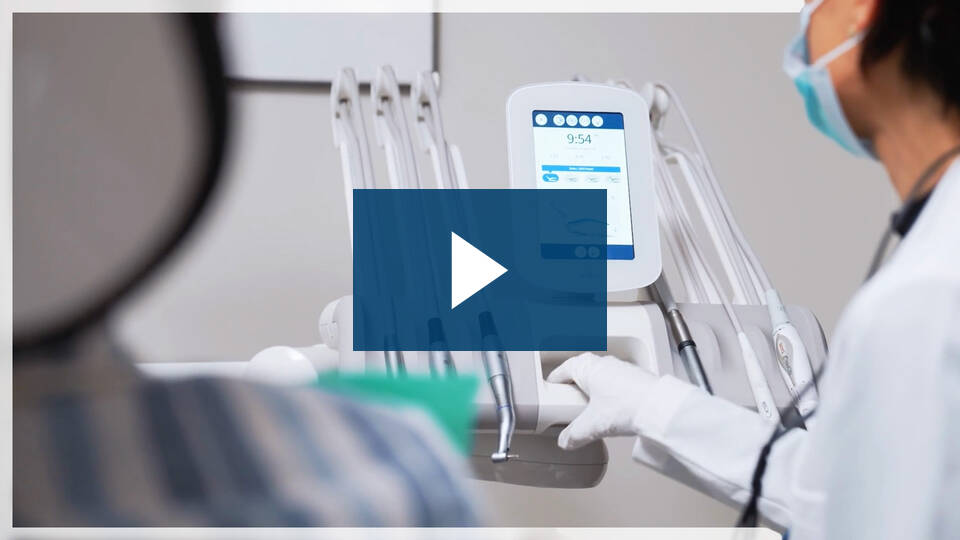 Dynamic simplicity
With a 7″ glass touchscreen, the Dynamic Screen 7 (DS7) displays only the information you need when you need it.
Intelligent control
Intuitive, connected equipment is consistent and predictable. The technology keeps up with you—not the other way around.
Flexible integration
A-dec products are engineered to last, but technology is ever-changing. The ability to integrate new clinical capabilities with the existing platform means your equipment can evolve with you—and your practice.
Optimal access
Everything you need is easy to position and comfortably within reach. Close-in to your patient, your posture is healthy, your view is clear, and your reach is minimal.
A-dec 500 Pro delivery system features
Software updates
Once you register on the A-dec+ app, new product features, enhancements, and integrations will be available over time through software updates.
Simplified troubleshooting
The DS7 displays diagnostic equipment alerts without having to remove equipment covers.
Remote management
Monitor equipment data through the A-dec+ app. With a scalable platform, you can manage and monitor equipment across a single practice or multi-clinic organization.
System analytics
System analytics help manage effective and efficient equipment use.
Positive positioning
Smoothly and precisely situate the delivery system where you want it, and count on it to stay.
LED coolant indicator
Lights up when a handpiece is lifted so you can adjust without second guessing.
Reciprocating endo
Highly configurable interface lets you effortlessly switch between general restorative and endo functions.
Customisable placement
Six control head positions can integrate many combinations, from cameras and scalers to curing lights and electric motors.