Form Wash
The Perfect Finish, Every Time
Produce parts you'll be proud to deliver with a tried and tested, start-to-finish dental 3D printing workflow that's certified biocompatible. All stereolithography 3D prints require rinsing and post-curing to remove uncured resin and achieve peak quality. Our automated solutions make post-processing simple.
An Automated, Thorough Rinse
Form Wash agitates isopropyl alcohol (IPA) to perfectly clean your parts, then raises them to air dry once finished. Simply set the appropriate time and let Form Wash get to work. Once washing completes, parts air dry and are ready when you are.
Less Effort, Higher Throughput
Form Wash and Form Cure streamline your 3D printing process so you can consistently produce high-quality parts with less time and effort.
Form Wash automates the print washing process for consistent, thorough, no-mess cleaning. Parts can be transferred directly from the printer to Form Wash and either rinsed directly on the build platform or removed and placed in the wash basket.
Form Wash is designed for parts printed on the Form 3 generation printers, and can also be used for rinsing smaller parts printed on our large format 3D printers, Form 3L, and Form 3BL.
Printer compatibility: Form 3, Form 3+, Form 3L, Form 3B, Form 3B+, Form 3BL, Form 2
Form Wash Tech Specs
Washing
FORM WASH
FORM WASH L
Printer Compatibility
Form 3+, Form 3B+, Form 3, Form 3B, Form 2
Form 3L, Form 3BL, Form 3+, Form 3B+, Form 3, Form 3B, Form 2
Dimensions
26.2 x 29.3 x 34.0 cm
10.3 x 11.5 x 13.4 in
Height when open: 64 cm (25.2 in)
78.0 x 46.0 x 67.0 cm
30.7 x 18.1 x 26.4 in
Height when open: 113 cm (44.5 in)
Weight
6.7 kg
14.5 lbs
56.7 kg (without solvent)
125lbs (without solvent)
Bucket Volume
8.6 L
37.9 L
10 US gal
Maximum Part Size
14.5 × 14.5 × 17.5 cm
5.7 x 5.7 x 6.9 in
33.5 x 20 x 30 cm
13.2 x 7.9 x 11.8 in
Suggested Operating
Environment
Suggested 18—28 °C
Suggested 64—82 °F
Suggested 18—28 °C
Suggested 64—82 °F
Agitation Method
Magnetically coupled impeller
Magnetically coupled impeller
Included Accessories
a. Wash Bucket
b. Wash Basket
c. Hydrometer
d. Siphon Pump
e. Flexible Scraper
f. Scraper
g. Tweezers
h. Flush Cutters
a. Wash Bucket
b. Wash Basket
c. Electric Solvent Pump
d. Flexible Scraper
e. Scraper
f. Flush Cutters
g. Rinse Bottle
h. Gloves
i. Form 3 Build Platform Adaptor
Power Requirements
90–240 V
2.0 A 50/60 Hz
50 W
100–120 V (NA), 220 – 240 V (EU)
1.0 A 50/60 Hz (NA), 1.0 A 50/60 Hz (EU)
Compatible Solvents
IPA, TPM, Water
IPA, TPM, Water
1. Print
Print your parts in just a few clicks with Formlabs 3D printers.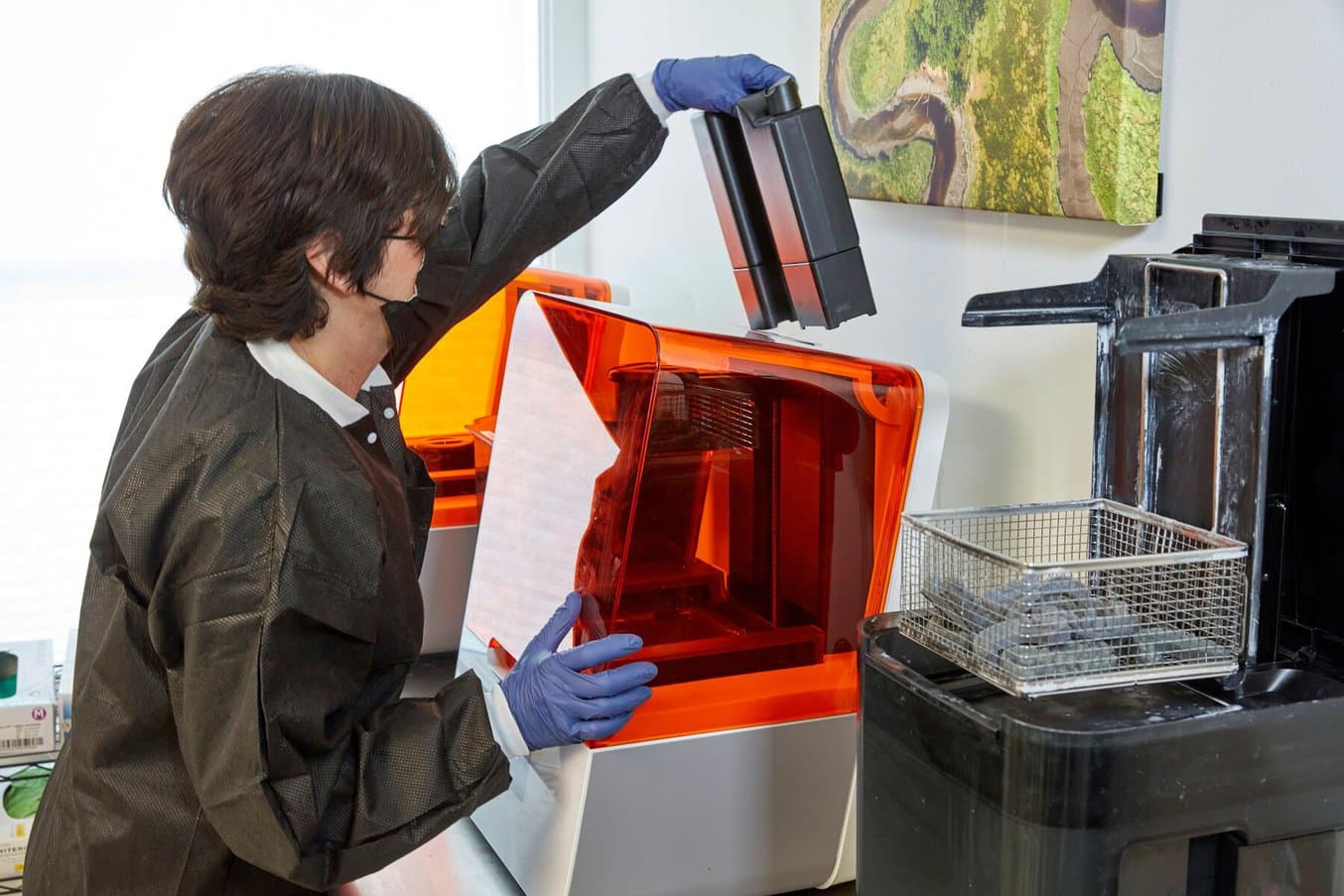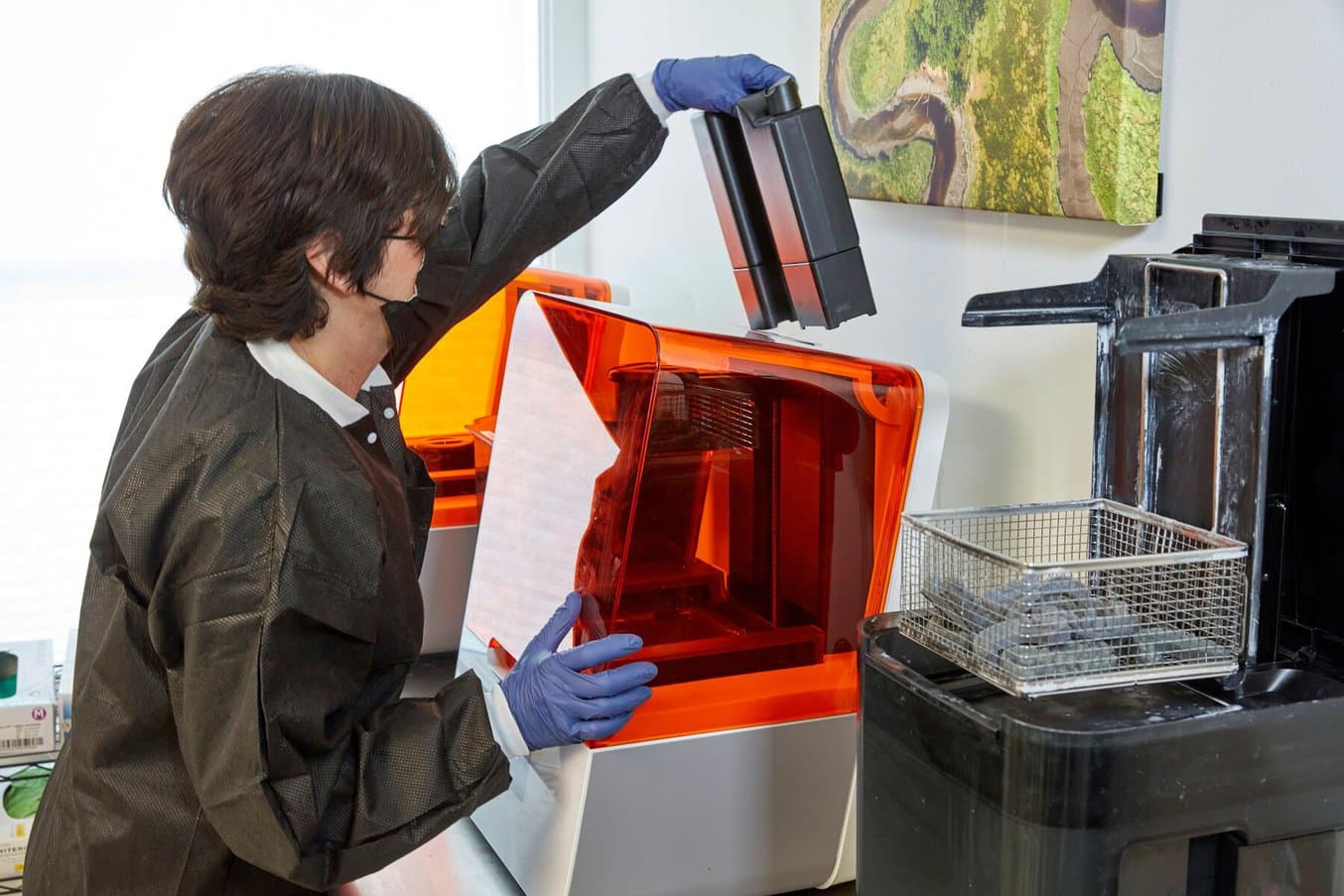 2. Wash
Insert the build platform directly into Form Wash after printing for a consistent, automatic rinse.
3. Cure
Transfer the part to our automated post-curing station, Form Cure, and cure using our recommended settings.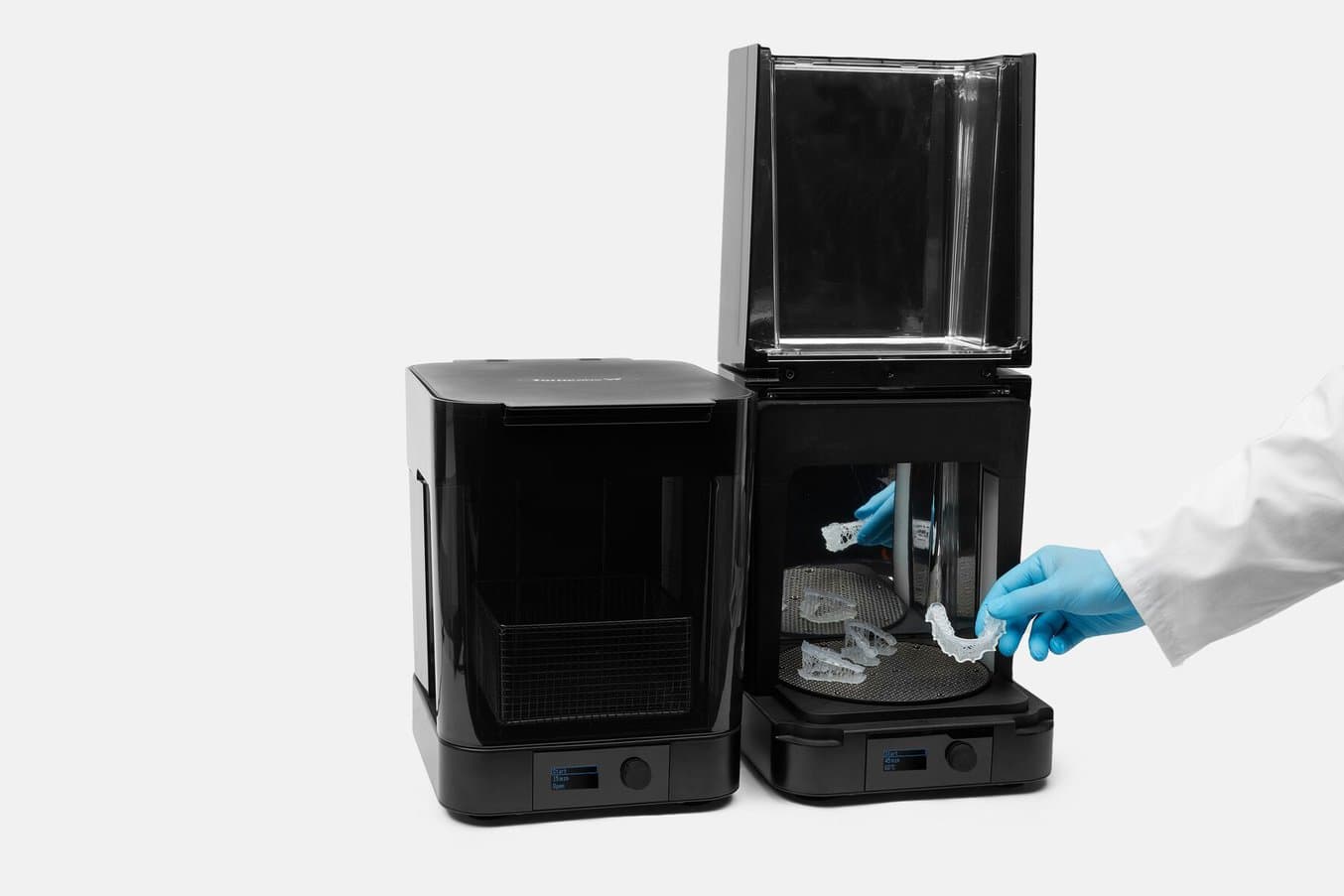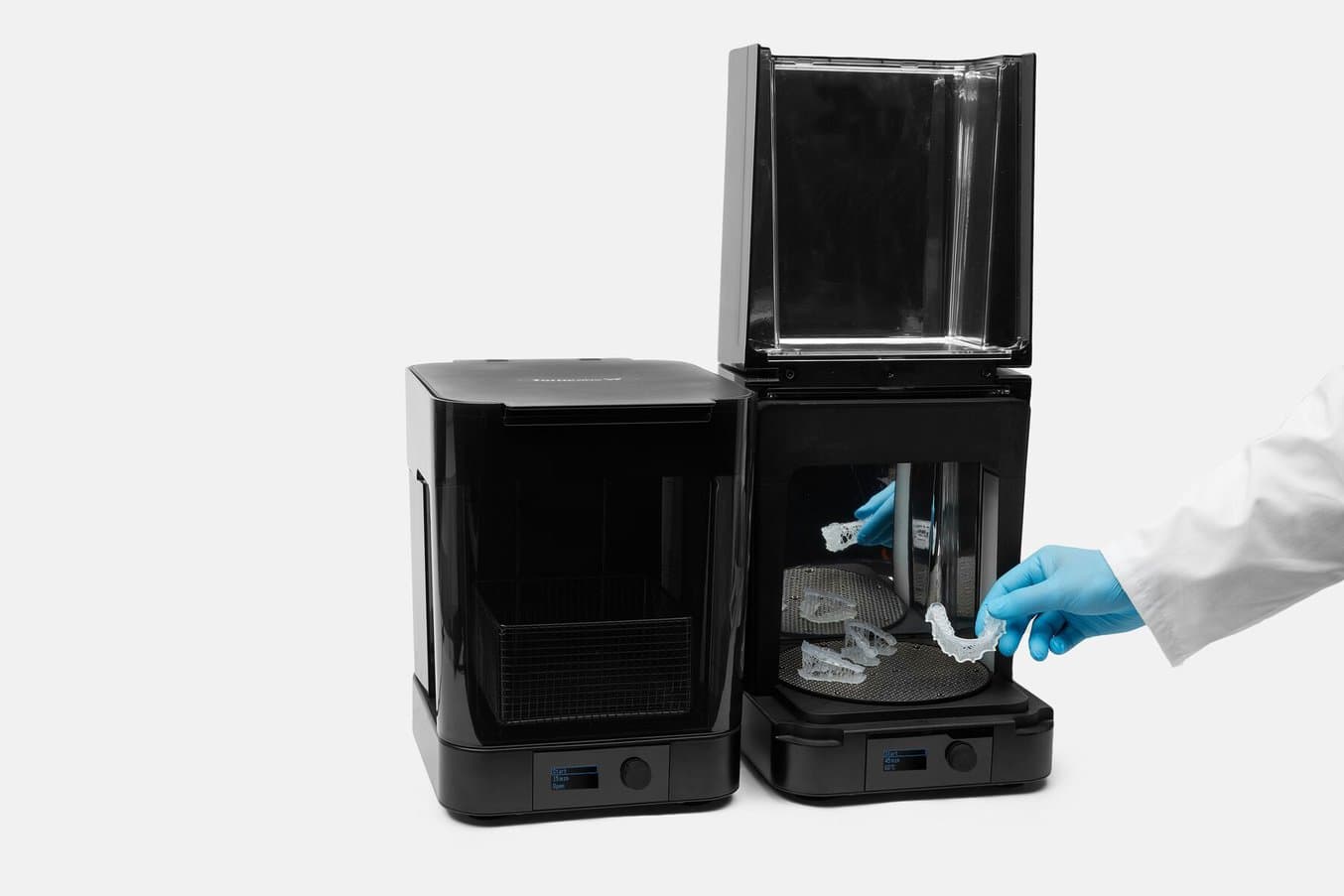 4. Done!
Parts are ready to deliver.