Vatech 3D A9
A NEW DIMENSION BEYOND YOUR EXPECTATIONS, A9
The Vatech A9 provides the most precise and high quality panoramic images by combining image processing and accumulated experience in dental imaging from Vatech. This will increase your diagnostic accuracy for improved treatment planning and patient satisfaction
FOV 8X8
8×8 images enable fundamental diagnoses and treatment planning, including both the maxillary and mandibular areas, in a single scan. It is useful for implant surgeries and diagnoses.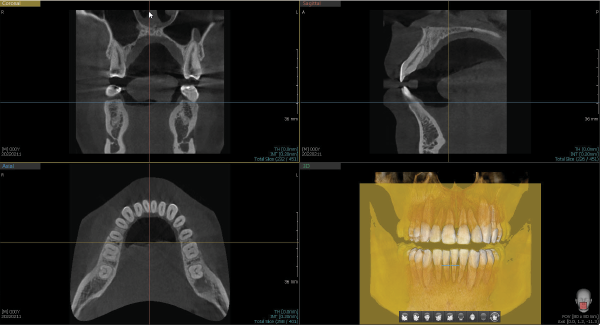 EMERGING AI TECHNOLOGY FEATURING MAGIC PAN
MAGIC PAN utilizes hundreds of layers of panoramic images during acquisition. Vatech Artificial Intelligence examines all layers, reconstructs and provides the optimal.
MAGIC PAN
MAGIC PAN creates a more superb panorama image. It is acquired through the elimination of distorted and blurred images caused by improper patient positioning (Optional).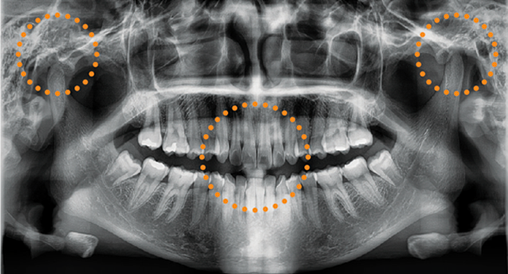 NORMAL PAN
Focused image is reorganized throughout the whole dental arch and the image quality can be increased. The image becomes clearer especially in the incisor and canine region, TMJ areas and root canal.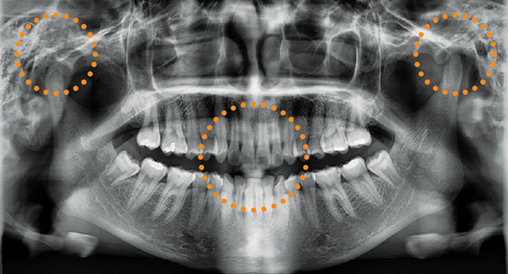 THE ART-V
Metal artifact hinders visualization and naturally reduces diagnostic confidence. Clear images cause less stress and provide more confidence which lead to accurate diagnosis for implant planning.
*ART-V is the new name of Vatech's MAR function. (Artifact Reduction Technology of Vatech)
ART-V On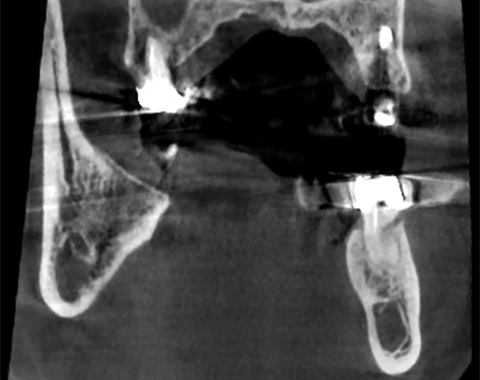 ART-V Off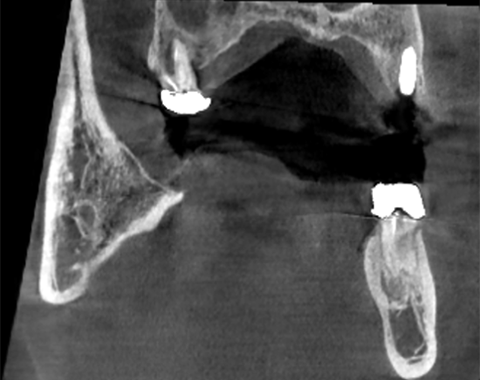 MINIMIZE MOTION ARTIFACTS WITH RAPID CEPH TECHNOLOGY
The next step in cephalometric technology, Vatech's new Rapid Ceph minimizes motion artifacts and enables faster diagnostic workflow while providing the highest quality digital images.